And now ? Cédric, Gil.
Que sont-ils devenus ? And now ?
Cédric (Blind Addiction) et Gil (Blind Addiction) deviennent…
Dead Dog Cafe !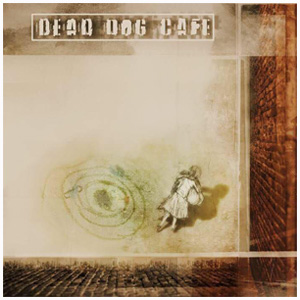 Vocals : Val
Drums : Gil // ex-Blind Addiction
Guitars : Cédric // ex-Blind Addiction
Bass : Sacha
Biography
Formé en novembre 2007 par Ced (basse, ex Blind Addiction) et Emster (chant), le groupe s'est démarqué dès son premier album, Cleaning Out The Clutter (2009), en proposant un style unique et original.
Ce premier album a rencontré un très bon accueil, tant de la part du public que des médias, ce qui a permis à Dead Dog Café de jouer dans une bonne partie des clubs romands et de partager la scène avec, entre autres, Mass Hysteria (FR), Café Bertrand (FR), Subsonic (FR) et Smokin' Barrels (UK). Cleaning Out The Clutter a également eu un bon écho à l'étranger, puisqu'il a permis au groupe de s'exporter, avec notamment des concerts sur certaines scènes prestigieuses telles le Biplan de Lille, L'Espace Kiron de Paris ou The Bridge House II à Londres.
Au niveau médiatique, ce premier essai a fait l'objet de critiques élogieuses dans la presse écrite (24 Heures, La Région, Le Transit Magazine, le webzine Zicannuaire ainsi que Contre-Culture Info) et a bénéficié de nombreux passages radio (Rouge FM – « Red Rock Les Patriotes », Radio Chablais – « Le 12h » et plus de 9 mois de diffusion sur Rock en Folie en France). Le combo a également eu le plaisir d'être invité à de multiples reprises dans l'émission MusicOmax de la TSR.
En 2010, Ced retrouve Gil, son ancien complice de Bind Addiction, qui reprend le poste de batteur et fait évoluer le son et les compositions de Dead Dog Cafe. Cette collaboration aboutit à « Dissociation », le deuxième album sorti en 2015. Cette même année, le groupe intègre Val au chant et Sacha à la basse pour donner naissance à l'EP « In Which World? » de 2017, que le groupe est impatient de défendre sur scène.
En concert, Dead Dog Café, c'est de l'énergie à l'état brut! Forts de plus d'une centaine de concerts, la formation allie maîtrise, émotion et sincérité pour partager avec leur public des moments intenses et inoubliables!
https://www.facebook.com/deaddogcafe