And now ? Flock, Eric, Mitch et Alex.
Que sont-ils devenus ? And now ?
Gérard « Flock » Reihle et Eric (Keen Act), Mitch et Alex (Mad Killings)  deviennent
Absorbed

 !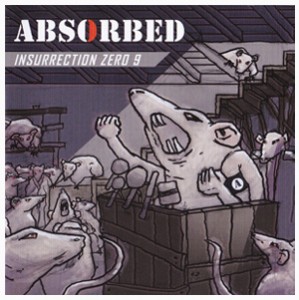 Vocals and Bass : Alex // ex-Mad Killings.
Drums and Back-vox : Gérard « Flock » Reihle // ex-Keen Act.
Guitars : Eric Haug // ex-Keen Act.
Guitars : MITCH // ex-Mad Killings.
Biography
Au début de 1993, trois amis d'anciens groupes de musique locaux forment ABSORBED .Le groupe mélange, speed, thrash old school, ce qui rend son style agressif
et mélodique.

Avec ses riffs simples et puissants le groupe rencontre après chaque concert un accueil chaleureux, et le pousse à enregistrer son premier CD.
Cette auto- production de quatre titres recevra immédiatement un grand succès auprès du public et des médias (magazines « Metallian », fanzines, webzines et radios), ce qui permet au combo d'augmenter le nombre de ses concerts et de jouer à l'étranger.

2002 Eric (Guitare) rejoint le groupe. Ils continuent leur route avec d'intéressantes 1ères parties (Uriah Heep, Krokus, Paul Di'Anno's, Sybreed, After All, Abaddon Incarnate Broken Edge).

2010 ils décident de capturer leurs meilleures compositions. Un CD 12 titres est enregistré et mixé par Drop (Sybreed, MXD) il sort en septembre de la même année.

2014 Eric décide de quitter le groupe, ABSORBED engage Sara comme deuxième guitariste à sa place, elle fait son premier gig au Bridge Blast Metal festival à Herisau au sein du combo.
https://www.facebook.com/absorbhead