And now ? Marc, Patrick et Cédric.
Que sont-ils devenus ? And now ?
Marc (Homicide), Patrick (Homicide) et Cédric (Blind Addiction, Dead Dog Café) était devenu…
1/2 Mile !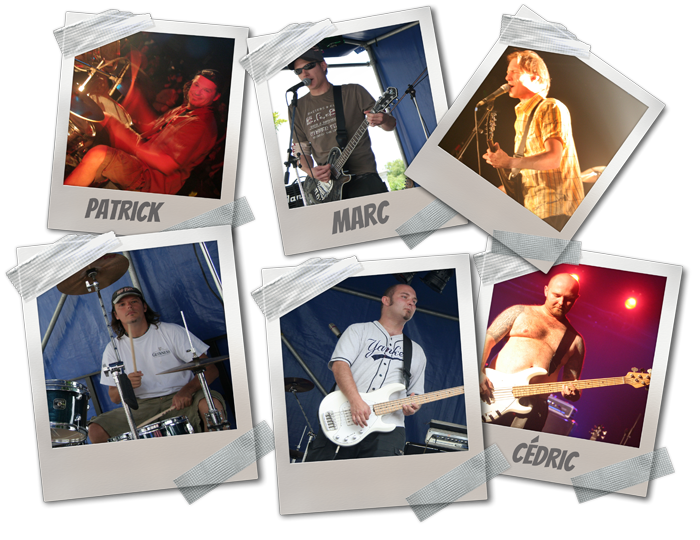 Vocals : Marc Althaus // ex-Homicide
Drums : Patrick Cosandey // ex-Homicide
Bass : Cédric Rochat // ex-Blind Addiction / Dead Dog Café
Biography
Tout a débuté avec Cédric et Marc, tous deux venaient de groupes qui ont aujourd'hui splitté.
Cédric, le bassiste a joué avec « Blind addiction » qui a tourné pendant plus de dix ans sur la scène romande, notamment dans des festivals tel que le Rock Oz'Arènes d'Avanche, sans oublier quelques dates en France et un album paru chez les disquaires romands.
Quand à marc, il avait joué avec « Homicide » en tant que bassiste durant la fin des année 80 et début 90. Après leur Split, il décida pour passer le temps de se mettre à la guitare est au chant ce qu'il fit dans son salon.En 1999 il part à Londres pour cinq ans, où il composera sérieusement et commencera à enregistrer sur son 8 pistes. Dès son retour à Yverdon, il recrute Cédric pour monter « ½ Mile »
Au début ce n'était qu'un projet acoustique, mais après quelques temps, ils décidèrent de partir sur une idée plus électrique.
C'est à ce moment-là que le batteur Patrick, également ex-membre d'« Homicide » décide de rejoindre le groupe pour apporter sa touche personnel. Il a d'ailleurs lui-même écrit et enregistré un titre sous le nom de son groupe solo « Cosy ».
½ Mile vous emmènera vert un style post-grunge pop et Mélocolique.