And now ? Fred, Stéphane, Michel, Christian.
Que sont-ils devenus ? And now ?
Fred (Genocide), Christian (Fast Kill), Stéphane (Genocide) et Michel (Sideburn) deviennent
Backwater !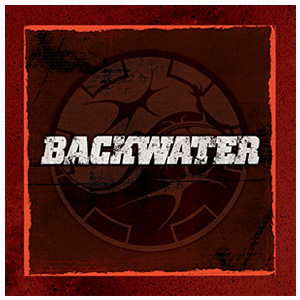 Vocals : Marc Vermot
Drums : Chris Bardet // ex-Fastkill.
Guitars Backing Vocals : Fred Gudit // ex-Genocide, ex-Sideburn.
Guitars Backing Vocals : Stéphane Monbaron // ex-Genocide // ex-Sideburn // Ça Va Chier.
Bass Backing Vocals : Michel Demierre // ex-Sideburn.
Biography
Des voix rock rugissantes, des guitares à haute tension et une section rythmique sur des rails, voilà comment Backwater taille sa route.
Né à Lausanne en 2012, le groupe prend ses influences à la source du rock, AC/DC, ZZ Top, CCR et Rose Tattoo. Avec une bonne dose de blues-rock.
Préchauffez votre moteur et préparez-vous à un road trip sur la highway du gros son!
Le premier album éponyme « Backwater » est sorti le 10 avril 2015 sur 7hard / division de 7us media group.
https://www.facebook.com/Backwaterrock/