And now ? Bourreau, Moussu, Zurcher.
Que sont-ils devenus ? And now ?
Bourreau, Moussu, Zurcher (Apocalypse) deviennent
Cosmosonic !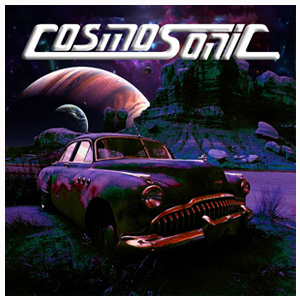 Vocals : Dada // Bak XIII
Drums : Moussu // ex-Apocalypse.
Bass : Bourreau/Bison // ex-Apocalypse
Guitars : Barbara // Last Torridas
Guitars : Pierre-Alain Zurcher // ex-Apocalypse
Biography
Formé en 2012, Cosmosonic se compose de trois des membres originaux d'Apocalypse, groupe de Trash Métal des années 90, de la guitariste des Last Torridas, groupe bien connu de la scène alternative genevoise, et du chanteur de Bak XIII.
Après avoir explorés différents univers musicaux au cours des dernières années, ils se sont réunis dans ce projet et ont pu constater avec plaisir qu'une alchimie musicale florissante se créait. Les idées de compositions se sont développées assez rapidement, ce qui les a motivés à concrétiser leurs envies de se produire en live.
Le son de Cosmosonic se caractérise par des riffs de guitares puissants et obsédants et une section basse/batterie ultra solide. Vient se greffer sur le tout un chant énergique et envoûtant.
Dernièrement, Cosmosonic est entré en studio afin de produire un EP. Celui-ci, enregistré au «Ignition Prod Studio» et au «Downtone Studio» à Genève, a été mixé et masterisé par « Drop » au Downtone Studio à Genève.
Comprenant 5 titres, il sera disponible courant 2017.
De plus, Cosmosonic a désormais le plaisir de rejoindre officiellement le roster de
THE BEST OF UNDERGROUND
https://www.facebook.com/cosmosonicsound/
https://www.reverbnation.com/cosmosonic